Home is a place you grow up wanting to leave, and you grow old wanting to get back to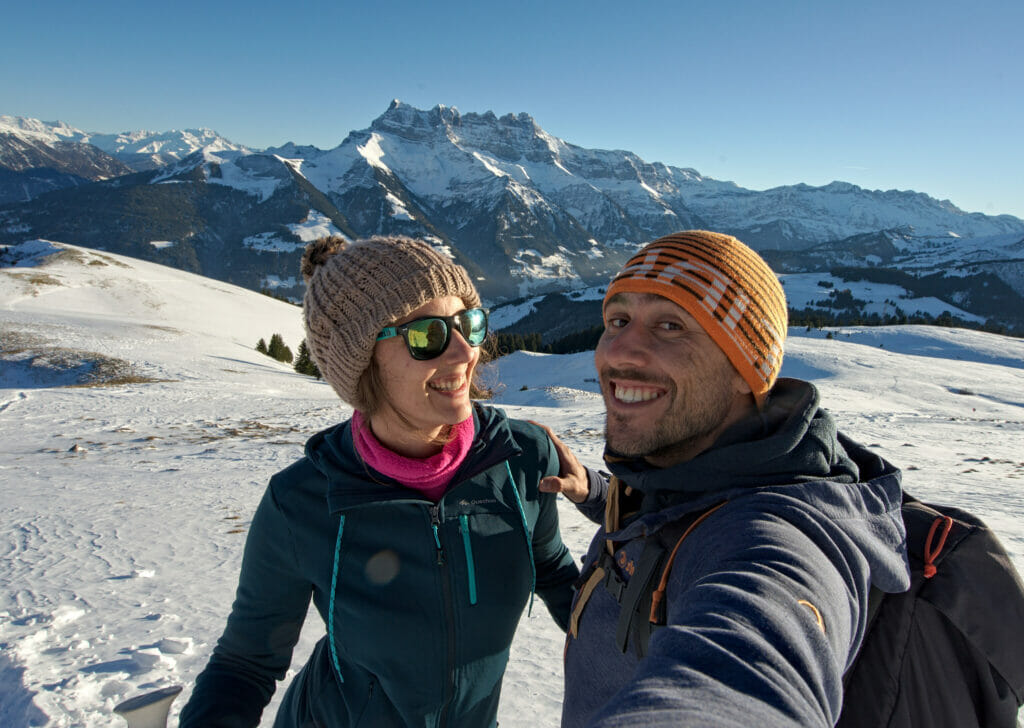 Hi!
We are Fabienne and Ben, the couple behind Alpiness coliving. 🙂
In our late thirties, we spent the last 10 years of our lives traveling the world and working remotely. We met back in 2008 when we were still students. After working in the corporate and academic world for a couple years, we decided to leave for a 19 month round-the-world trip (2013-2015). Coming back from this crazy adventure, we settled in Zurich and started working for a tech company. After only 18 months, we decided to quit our comfortable positions and decided to live a more nomadic lifestyle. During all those years, we've worked on several blogs (Novo-Monde and Novo-Media), written books for a swiss publishing house as well as self-published digital hiking guides (See our books here) and we developed websites for clients around the world.
In 2018 we decided to go to Tenerife for a few months. That's where we came across a coliving for the first time. We were supposed to stay 1 month at Nine coliving… but ended up staying 5! This was the beginning of our love story with the world of colivings. Between 2018 and 2022 we've spent almost 50% of our time in different coliving spaces in Europe (Nine coliving, Cloud Citadel, Anceu coliving, ReStation, Bansko, etc…).
After all these experiences, we decided that we wanted to create such a space in a place, which during all those years always had a special place in our hearts: the swiss Alps, our "home" that we had spent so many years leaving again and again but to which we always kept coming back.
At Alpiness, we want to offer a perfect work environment for remote workers but also share our passion for the mountains and all the beautiful activities they have to offer all year round, a place we wish many nomads will consider like their little home away from home.

Hi guys! My name is Winchy and I am also part of Alpiness family. Some might say I am a "born" coliving dog…
I met my humans when they were staying at Anceu coliving in Galicia. I spent my first 3 years in the local dog shelter (Os Palleiros in Pontevedra). I am quite a shy guy and was always overlooked by potential adopters. But thankfully, my humans decided to "foster" me during the strict lockdown…
No need to say that with my irresistible personality it was impossible for them to leave Spain without me and in January 2021 I found my forever home with these two. So yes, since then, I've been an active hiking, vanlife and coliving dog. Most of the time you'll find me napping somewhere around the house but I also enjoy joining the humans for runs/hikes.
My super power? I can smell cheese from far away… If someone opens the cheese box, no matter where I am in the house, I will magically appear!