In March 2023, just after we signed for our place in Les Haudères, we went to Anceu coliving in Galicia where we attended a mindblowing Rural Hacking workshop. The idea of this event was to gather people from all over Europe that are running coliving / coworking / or creative spaces to brainstorm together on how we can have a positive impact in rural areas.
The topic of this workshop was really relevant and aligned with what we want to create at Alpiness coliving. And gosh we had such an intense experience during these few days, with lot of inspiring encounters and learnings. Even if it was hard to put into words, we've tried to share this unforgettable moment with you on our travel blog ⤵️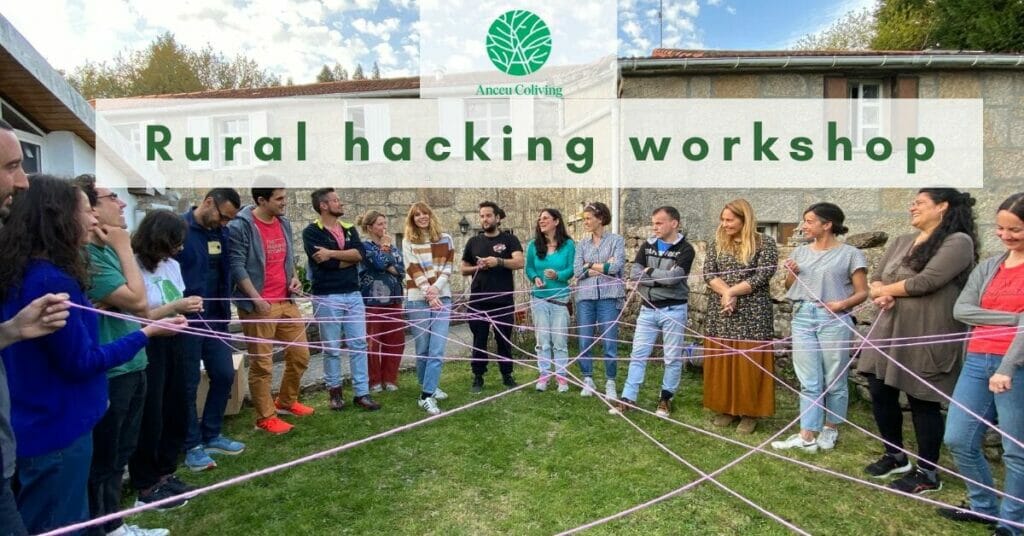 One thing is for sure, we came back from Galicia more motivated than ever, inspired and with lots of new ideas to experiment in the future at Alpiness.
Thanks again to the whole Anceu team for bringing us all together and to Rita from ECHN for supporting this event… No doubt that what was started in Anceu during these 5 days will grow and multiply in the future!