Lace up those hiking boots and get ready for an adventure because today, we're diving into the breathtaking world of Arolla and its little gem—the stunning Lac Bleu. Nestled amidst the picturesque landscapes of the Swiss Alps, Lac Bleu is a hiker's paradise, promising turquoise waters, snow-capped peaks, and trails that weave through meadows adorned with wildflowers.
It is, one of our valley's highlight and we're not going to lie, the main hiking trail can be pretty busy, especially if you decide to go there during school holidays or on week-ends. But don't worry, most of the itineraries we're sharing here are less croweded (and to be fair, they also offer nicer views). 😉
If you're looking for an alternative to the most taken trail, then this blog post is for you!
But first things first, here are a few pictures of this magical place to wet your apetite (pictures taken both in summer and autumn, we'll let you pick your favorite). 😉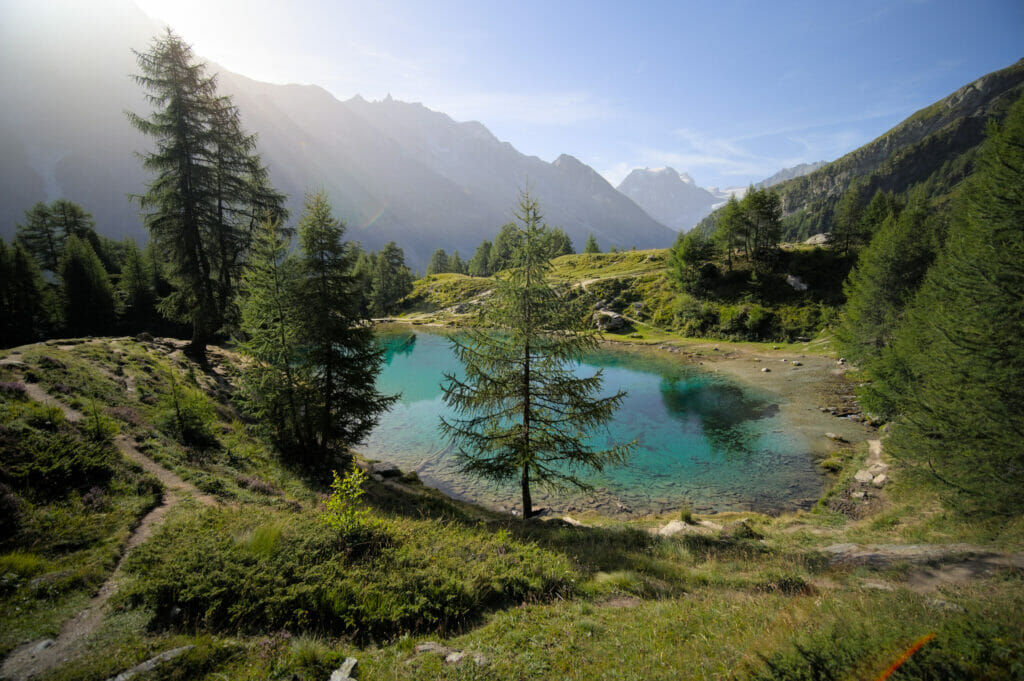 In this blog post, we'll simply share the links to the AllTrails maps with the different routes. If you wish to read more about one particular itinerary, go check out our travel blog, where we've detailed all these itineraries
Hiking trails to Lac Bleu
Click on the picture below to read the full blog post.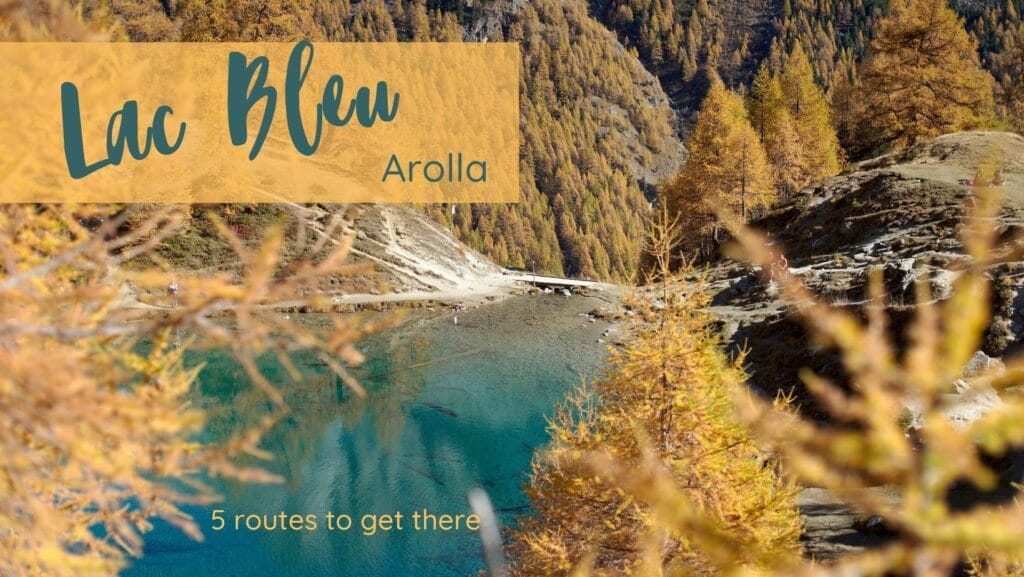 Useful infos
If you are staying at the coliving, we recommend you use public transportation to go for this hike. The bus leaves in front of the house and is free of charge thanks to your Pass Hérensard (QR code you received upon check-in).
Bus stop: either go to "Arolla Poste" for the hikes starting in Arolla, "La Gouille" or "Pramousse" for the other options. To check the bus timetable, we recommend you use the SBB mobile app or website.
You can of course decide to leave directly on foot from the house. 😉